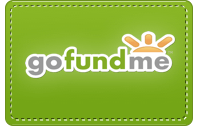 They said they were Enbridge and they don't go around anything – they go through it. 
– James Botsford
My wife and I — who live in Wausau, Wisconsin — have been sued by the Enbridge Pipeline company. We have farmland in North Dakota that has been in my family for decades. Enbridge Pipeline (the largest oil pipeline company in the world, based in Canada) wants to build a 24" pipeline to carry oil from the fracking oil bonanza of the Baaken oilfields of western North Dakota to the port city of Superior, Wisconsin where it can then be shipped and sold around the world.
Of the 800 property owners in North Dakota along the proposed route of the Sandpiper Pipeline, I'm sorry to say we are the only ones saying NO to their offer of money and requesting a jury trial. I have written a seven page essay that describes who we are and why we are taking a stand. It is available HERE.
Enbridge sued us. We are the defendants. Our opposition is based on our sense of ethical responsibility in fighting against climate change factors, and our belief that their taking of our land is an abusive overreach of the power of Eminent Domain. I have written two topical poems on those issues that are available HERE.
Thanks to everyone who has offered encouragement and to those of you who choose to contribute to this important and principled cause.